Direct Debit Form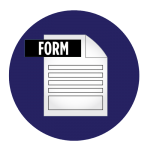 A Direct Debit Form may also be picked up at the Water Department Office located in City Hall at 119 S. Adams St.
For question or concerns please call the Water Department at (309)547-4306.
The Lewistown Water Department offers Direct Debit out of your bank account for your water bill payments. A Direct Debit form must be completed and signed with a Notary, and returned to the Water Department. Direct Debit's will be made from your account on the 25th of each month.