Job Application for City of Lewistown
Non-Highway Vehicle Permit Application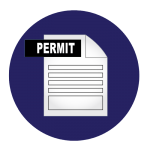 Police Department, Non-Highway Vehicle Applications and job applicationmay also be picked up at City Hall at 119 S. Adams St.
For questions and concerns please call City Hall at (309)547-4300 or the Police Department at (309)547-2226.
Applying for the Police Department
Police Officer Wanted:
The Lewistown Police department is accepting applications for all positions, Chief of Police,  full and part-time Officers.  An application may be found on the City of Lewistown website at www.lewistownil.org.  Applications may also be picked up at Lewistown City Hall in the City Administration Office, 119 South Adams Street, between 8:00 a.m. and 4:00 p.m. Monday through Friday.  Applicants must have a high school diploma or equivalency, must have a valid driver's license and a valid Firearms Owners ID card.  Current PTI and experience is a preference.  The applications are kept on file for two years.   The City of Lewistown is an equal opportunity employer.  (See right side bar to download Application and Physicians Release)
Non-Highway Vehicle Permits
Any vehicle not otherwise designed for use upon the roadways but capable of being operated safely upon those roadways in accordance with Chapter 11 of the Illinois Vehicle Code – "Rules of the Road" (625 ILCS 5/11-100 et seq.) – with not less than four (4) nor more than six (6) wheels and with a maximum speed greater than 20 miles per hour but not greater than 25 miles per hour that conforms to 73-1.30 of this Code.
The operation of certain non-highway vehicles shall be permitted on streets under the sole jurisdiction of the City of Lewistown and within its corporate boundaries where the posted speed limit is 35 miles per hour or less, as set forth in this Section. Non-highway vehicles shall be permitted to cross any street at an intersection where the street being crossed has a posted speed limit of not more than 35 miles per hour.
Vehicle Registrations and Renewals
Official Website for Jesse White Secretary of State.