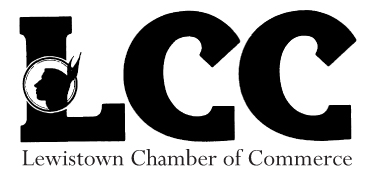 Chamber Directory
Click here to view the Lewistown Chamber of Commerce Directory.
Chamber of Commerce Officers

Becky Humphrey
President
David Crow Vacca
Vice President
Debra Pearce
Treasurer
Craig Miller
Secretary
For questions or concerns please contact the Chamber of Commerce at (309)547-2501.
"A Place for Opportunity and Good Living in Spoon River Country."
The Lewistown Chamber of Commerce continues to be an active, vibrant organization, dedicated to the growth and improvement of Lewistown as a great place to live, work and play. Many of our efforts are directed toward making our community a destination for others to visit because they love the quaint beauty of our town, and the many historic sites to visit. We are very excited that Lewistown is now a Portal Community on the Illinois River Road National Scenic Byway, which will help direct even more visitors here.
The Lewistown Chamber of Commerce became Incorporated on June 27, 1969.